MISSION
The mission of f.a.c.e.s. is to enhance family communication and functioning using an educational approach focusing on healing family relationships. We collaborate with the community, judges, lawyers, and mental health professionals to promote healthy family interactions by giving evidence-based parenting programs, anger management strategies and conflict resolution skills.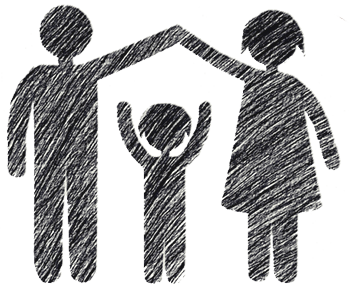 CoParenting Classes
A 10 week educational and interactive program targeted to deepen the emotional and mental well-being of children and families living in two separate homes.
Private Sessions
Offered to parents who cannot attend group classes, who have coparenting concerns not addressed in a group setting, or who require more independent skill building sessions to strengthen their coparenting relationship.
Therapeutic Supervised Visits
Conjoint parent child therapy facilitated by a licensed mental health professional. Healthy parent-child relationships are fostered by providing skills that teach appropriate discipline techniques, effective parent child communication, and ways to decrease inappropriate interactions between parent and child.
Supervised Visitation
Standard and therapeutic supervised visits, offering non-custodial parents in high conflict or high risk situations on or off-site access to their children in a safe and supervised environment.
Monitored Exchanges
Our Fort Lauderdale facility offers monitored exchanges during regular office hours at no charge. Additional services, including intervention, documentation of the exchange, and evening and weekend hours are available upon request.
Resources
Parent Coordination Services
Anger Management Classes
Parenting Plans
Re-Unification Programs
Meeting room/classroom/therapy room rentals